Creative Services
I create marketing graphics and strategic stories that make companies and organizations stand out for their distinctive services and positive impact.
My specialty is strategic and authentic visual storytelling. It's communications with a purpose.
Whether it's an illustration, social marketing, website or presentation, the primary focus of my services is to discover and express the essence of your business and it's impact on the world. Through a highly collaborative process, we distill the value your business provides and what your company values. We weave your company's mission, stories, and solutions into original, multidisciplinary narratives and compelling designs that connect with customers, spark passion, build trust and sell your product, service or cause.
Art Direction – concept, look & feel, company storytelling
Project Development – brainstorming, research, ideation, strategy, implementation
Storytelling – writing, editing, content marketing creation and curation, social media outreach
Design – website, infographics, social media collateral, presentations
For additional insights, view testimonials about my highly collaborative and fun process and services.
Creative Brainstorming
Are you curious about igniting new ideas, gaining fresh perspectives and taking actions to kickstart a project? Better yet, achieve a breakthrough. (We'll also help you get unstuck). Interested? Then schedule a visioning session. Together we can develop a strategy for creating and conveying your big ideas in artistic, entertaining, and informative ways. Contact me for rates and availability.
Sample Work
I have organized a snapshot of sample projects that illustrate my varied art, design and storytelling services:

Illustrations about sustainability


Website design and online marketing


Short-form documentaries

Illustrations about sustainability

Deeply concerned about global ecological crises, I am developing art and illustrations that illuminate the wisdom of nature as well as climate challenges. By illustrating complex environmental issues in fresh, positive and vital new ways, I hope to ignite conversations, spark hope and solutions, and encourage sustainable living within natural limits.
Website design & online marketing

Urban Fabrick
I designed and produced a website for Urban Fabrick, a sustainability consulting and communications company. My work included all phases of production of website including information architecture, interface design, functionality design, action planning and site maintenance.
Since 2013, I've collaborated on brand messaging via blogs to reflect UFK's projects, strategies and values. Duties included graphic design, writing, editing, research and synthesizing content from varied sources.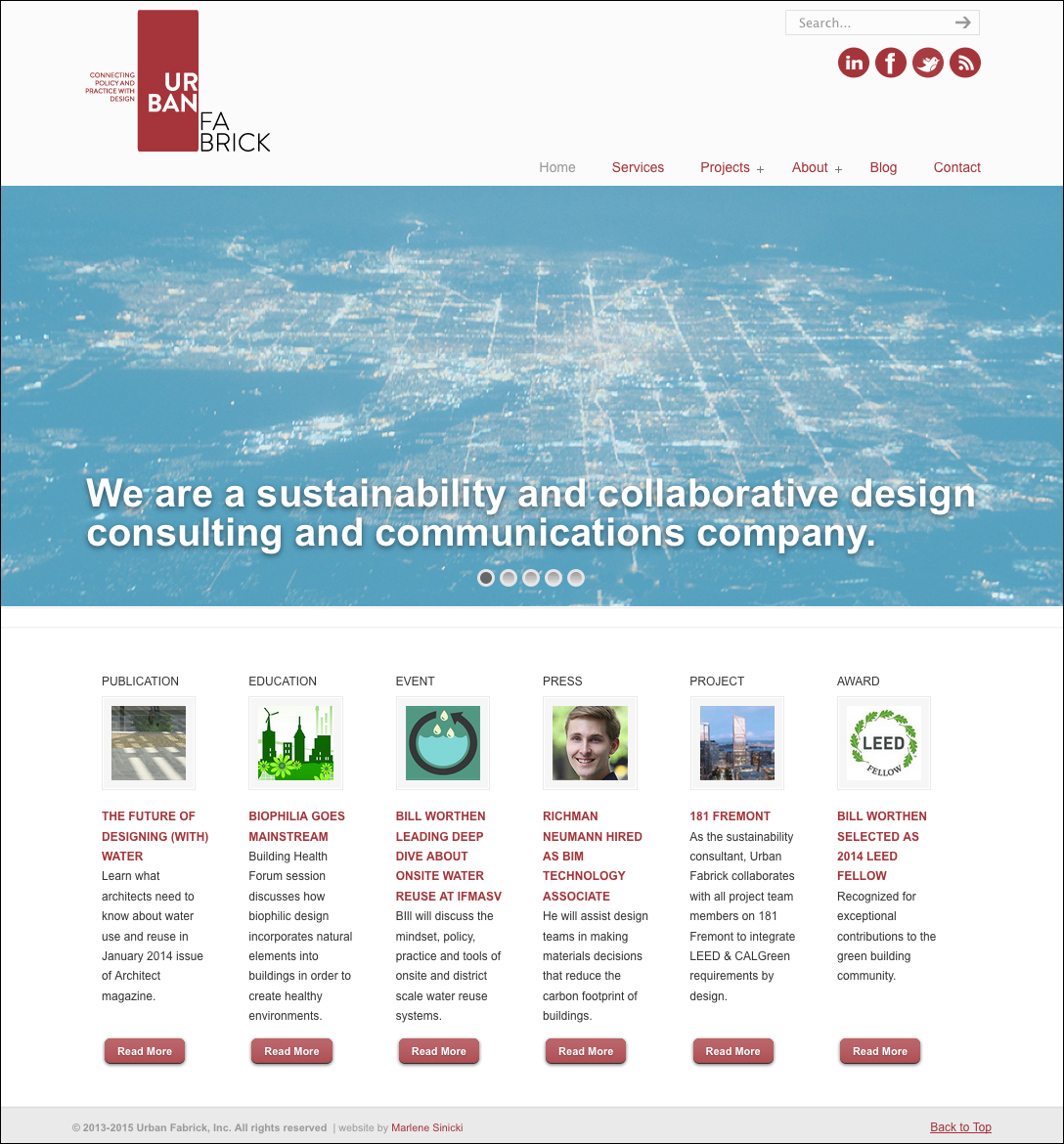 Thank You Very Much
I provide comprehensive digital marketing solutions, including website design, since 2007 for customer service philosopher, keynote speaker, author and trainer Holly Stiel. The focus of the work involves building and maintaining Holly's Thank You Very Much, Inc brand and community. As art director, Webmaster, social media manager and content curator, I've designed and produced 3 iterations of Holly's website, newsletters, presentations, blogs and videos.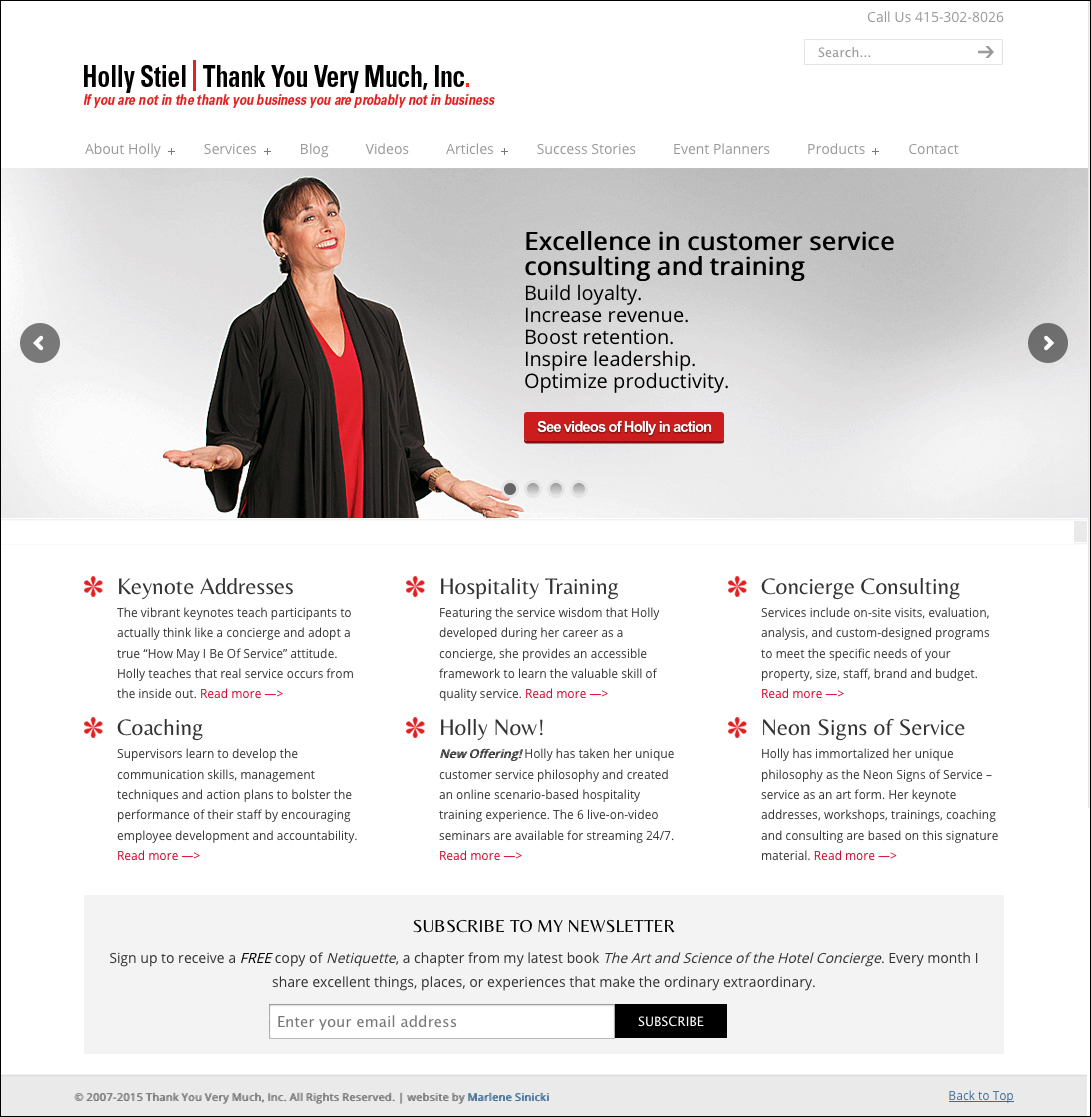 Short-form documentaries

I specialize in stories that explore identity while illuminating broader social issues. Using my skills as a director, editor and writer, I've crafted a series of films about nature, recycling, dance, food and feminine empowerment.
World Within Worlds
Working with natural objects, World Within Worlds explores the creative process and sources of inspiration of the artist Neil Seth Levine.
Trash to Art
Trash to Art is a profile of Joshua Short, an artist-in-residence in the Recology Program at the San Francisco dump. He creates art from discarded possessions that would have been sent to landfills across the nation.
Soul Moves
Exploring shape, gesture, music and emotion, Soul Moves celebrates the inspirations and artistic techniques of contact improvisational dancer Hallie Aldrich. Using her body as a brush, Hallie responds to what is happening in the moment by moving in and out of physical contact while rolling, spiraling, springing and falling. Dance and choreography by Hallie Aldrich and Rajendra Serber.
Radio Africa
Radio Africa explores the life and nomadic kitchen of Ethiopian chef Eskender Aseged. He currently provides nutritious and sustainable meals and his personal philosophy of food as a tool for change in his community-building restaurant, Radio Africa, in San Francisco.
Snake Hips
Snake Hips is a portrait of two women who have taken up the study of belly dance and the resulting physical, psychological and feminine empowerment they experience learning the ancient mysteries of Middle Eastern dance. The film features dancers Allison Kenny and Kirra Swenerton.
Save
Save
Save
Save
Save
Save
Save
Save
Save
Save
Save
Save
Save
Save
Save
Save
Save
Save
Save
Save
Save
Save
Save
Save
Save
Save
Save
Save
Save
Save
Save
Save
Save
Save
Save
Save
Save
Save
Save
Save
Save
Save
Save
Save
Save
Save
Save
Save
Save
Save
Save
Save
Save
Save
Save
Save
Save
Save
Save
Save
Save