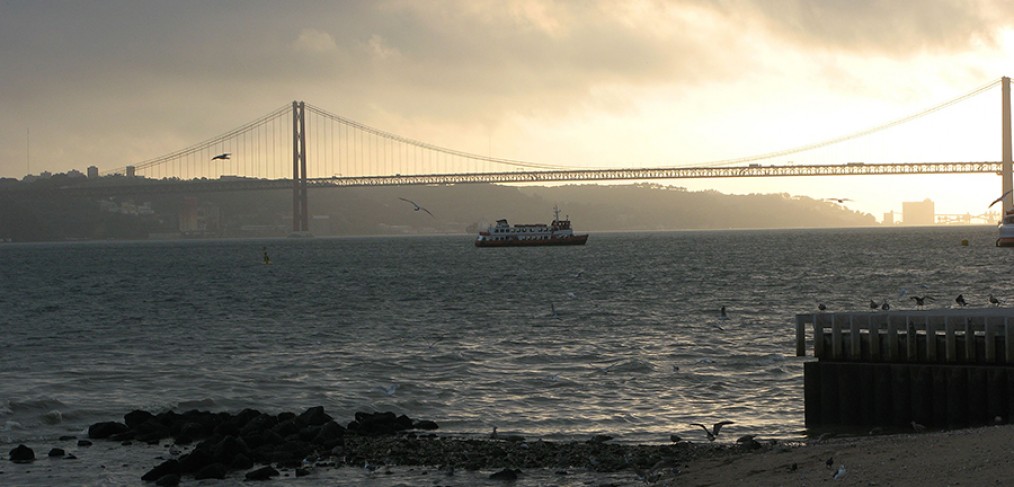 I Wonder as I Wander
I fold the map and start walking in the direction of the Tagus river, following the patterns in the cobblestone. The name of the street eludes me. The one thing I am sure of is that the pavement and the buildings date back to the 16th century. That's when this neighborhood of winding narrow alleyways, tiled archways and stairways that climb at 45-degree angles was rebuilt after an earthquake flattened the town.
I have a destination in mind, I'm just not sure if I will find it today. I can study the map a bit more thoroughly or let GPS guide me, but that's not why I traveled 3500 miles to Portugal so that GPS can inform me that I've "reached my destination." Instead, I prefer to find my own way using my intuition.
In fact, I enjoy being lost when I travel. I celebrate immersing myself in new geography that broadens the boundaries of my experience. I tap all my senses when I explore new and unexpected places.
Similar to adjusting the aperture of a lens, I navigate the city life and neighborhoods of Lisbon as well as zoom in on intricate architectural, aquatic and botanical details. Some days I find what I'm looking for while on others I allow myself to be surprised. I feel like an honored guest that has been invited to feast on a banquet of art, history, architecture and culture.
GPS may have distracted me from happening upon a newly restored palace, Chafariz d'Ell Rei, hidden down a passageway strewn with construction materials and serving a luscious high tea. I might have missed the tiny sign that drew me to a shoebox of a gallery in a hidden courtyard. Curious about Gregorian chants that were wafting through a plaza, I enter a cathedral that is celebrating its birthday that originally took place in the 12th century.
As I fill up with what seems like a constant stream of multisensory impressions, I reflect on how our hectic lives often do not have much space for serendipity. We are constantly searching and signaling in our data-driven worlds, but are we really seeing and connecting?
Which brings me to the reason I started this blog that explores the richly nuanced meanings of the word "wonder" that has the powerful ability to transform people, places and ideas. That is, "I wonder as I wander, often finding everyday grace and extraordinary wonder along the way."
*NOTE 4/20/15
I was happy to come across this article in the New York Times where the author also supports exploration and discovery vs using navigation apps http://nyti.ms/1aLlSIC